I'M PREGNANT: HOW SOON DO I NEED TO START LOOKING FOR CHILD CARE?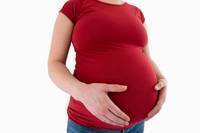 It depends...but the sooner, the better.


1. How soon will you be going back to work once the baby is born?

If you are going back to work immediately (when the baby is about 6 weeks old) you need to start looking several months (at least 3) before the baby is born. If you are going to be taking a few months off of work you may be able to wait until closer to your due date to look for child care.


2. Do you have other children or is this baby your first child?

If you have other children, you will likely need to begin looking for care sooner. You will want to choose a place that is close to where your other children's schools and activities are located. If your other children are under five, you will likely want them to be cared for by the same provider. This arrangement could make your job very easy if your new baby is able to be cared for by your older child's current provider. If you are not happy with the current provider, she does not have any openings, or she does not care for infants, you will need to spend some time looking for a new provider that can care for both of your children.


3. What time of year is your baby going to be born?

Fall is usually the time of the year when providers experience the highest enrollment and summer is the lowest. If your baby is due in the fall, you need to make sure to have a provider lined up well in advance (at least a couple of months) as this is a difficult time to look for a quality provider with an opening for infant care.


4. Do you have a specfic program or type of care in mind?
Many parents make the mistake of assuming that if they already have a program in mind they don't have to do anything before their baby is born. However, make sure you contact the program several months in advance and put down a deposit to save a spot for your child. If the program is full when your baby is born, you will be placed in a difficult situation as you will have to quickly pick an alternate provider.


5. Are you familiar with the different types of care available?
If you are familiar with all of the different types of care available, you can wait longer before selecting a provider. You will know which programs to cross off your list without even needing to visit them. However, if you have never been inside a daycare and don't know if you prefer home or center based care, you will want to start your search earlier (5 months or more before the baby is born). This early start will give you time to visit different types of programs and decide what you want in a provider. After you have decided on a type of care, you will still have time to visit providers whose programs offer the type of care you are looking for.